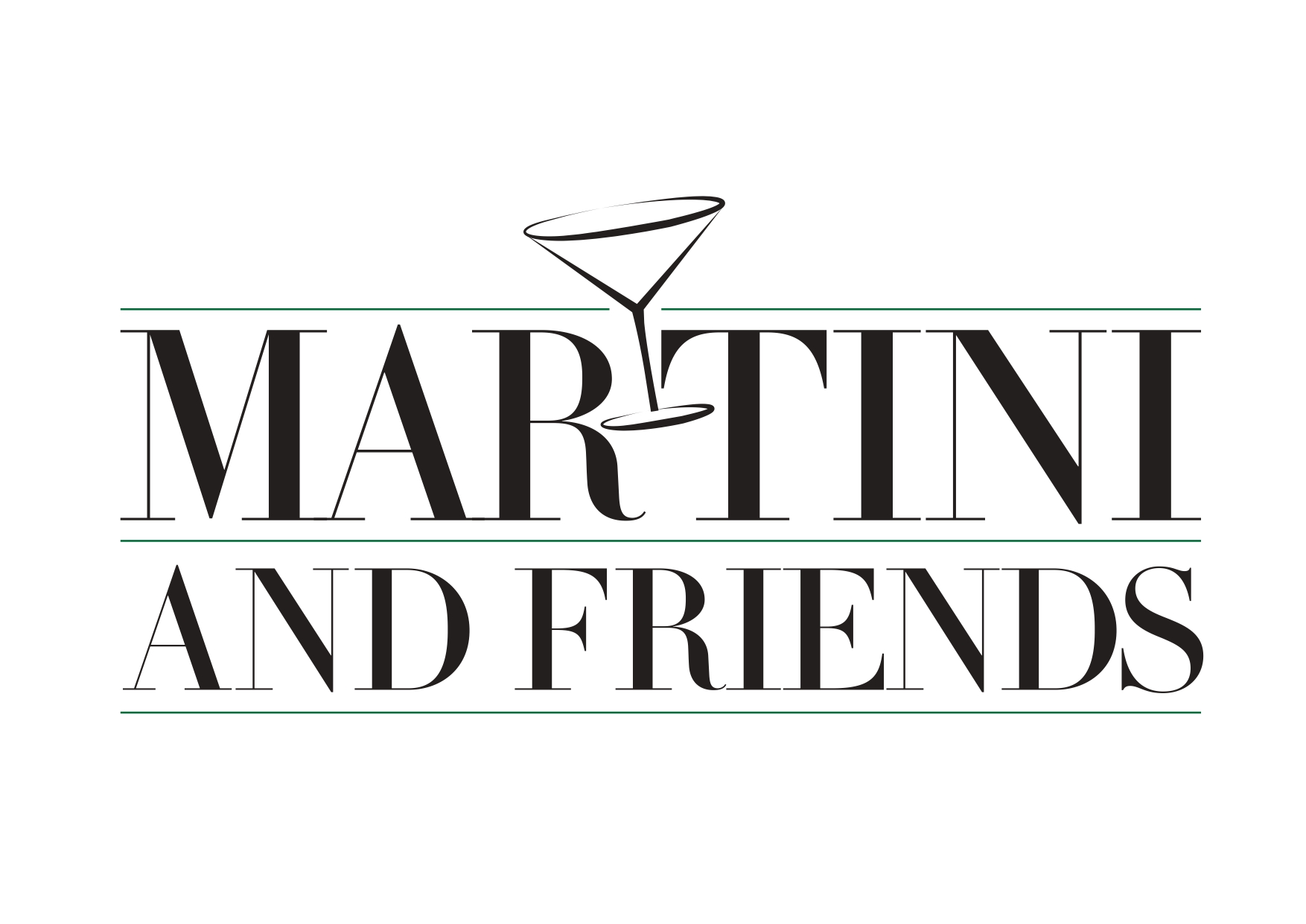 Dear Martiniani..
Martini & Friends is the cultural association dedicated to the world of Martini cocktails, and it has its base in "The Gin Corner". It's main purpose is to "spread the culture, the history, the spirit and the passione of Dry Martini through cultural activities, exhibitions, encounters, creation of guides, books and participation in social media; promoting the rules for the preparation and the execution of Dry Martini, identifying and also promoting the ingredients, the composition and the glass".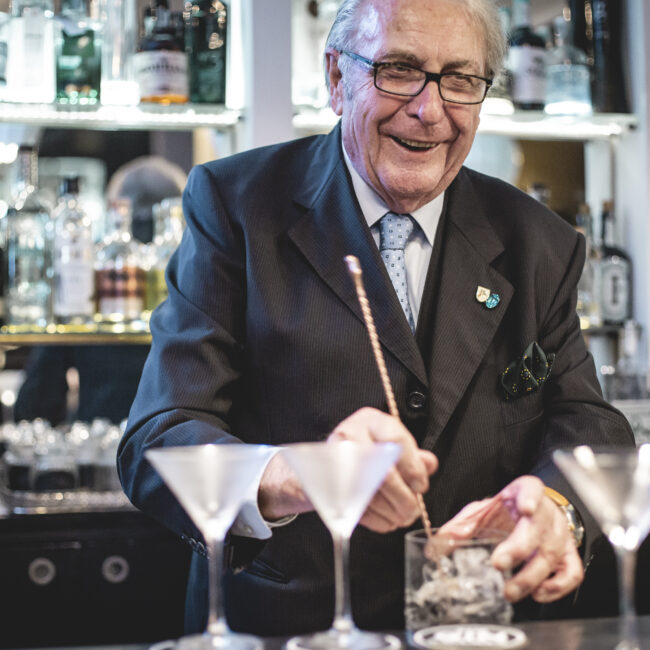 Non esiste il Martini perfetto, ma c'e' un Martini per ognuno di noi, basta solo scoprire quale sia.
Mauro Lotti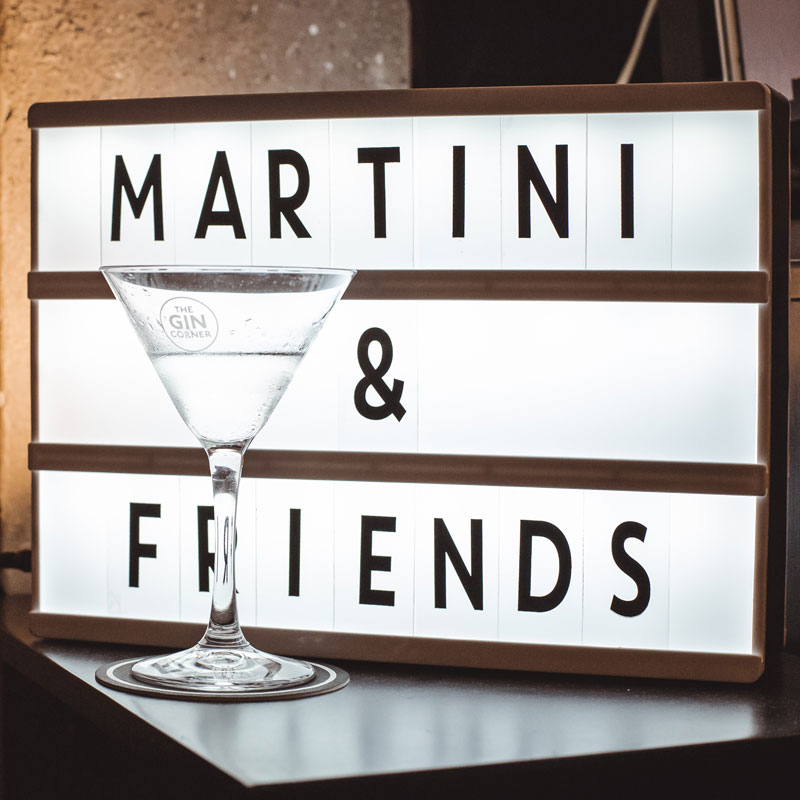 Why the martini cocktail?
Because it is not only "something to drink". Rivers of ink have been consumed on the Martini. It was the preferred drink of the number ones in finance, politics and industry, of literature and theatre and most of all cinema. People who have chosen it from hundreds of cocktails often make it a lifestyle. The Martini is a sort of world apart, made up of great stories and fascinating traditions: from literature to cinema, from Hemingway to James Bond. An enormous quantity of words and images, of legends and rituals which we will try to recount together with the great barmen, the experts of this field and of all our experiences. Always with the idea that "each of us have our own Martini" our own preferences and our own irrevocable gin.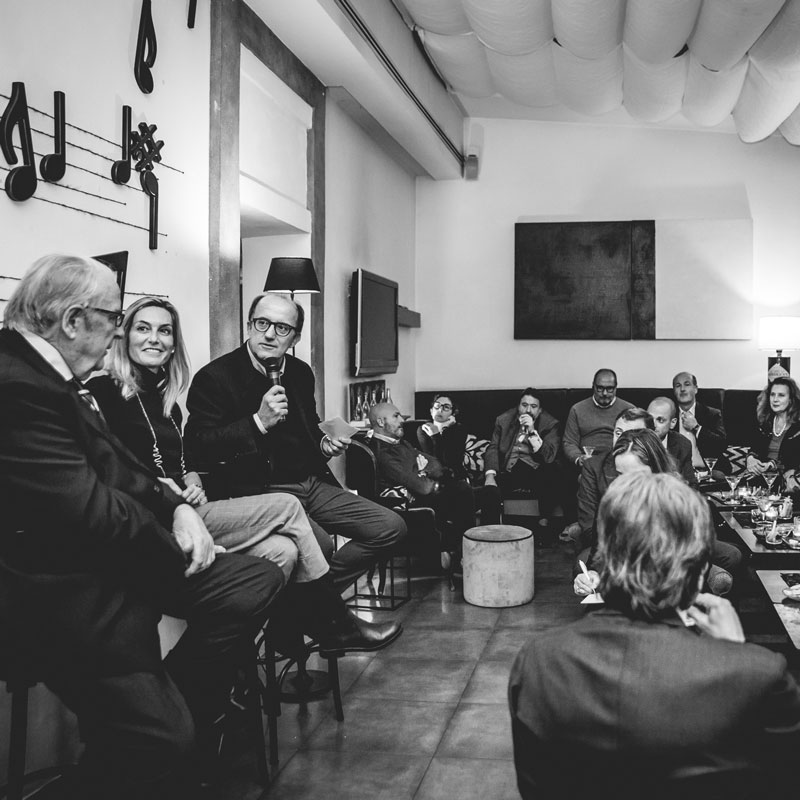 You too can participate!
We will put our ideas into all of this. The historic tales, the most famous Martinis in history and the most incredible eccentricities. Until the age-old question,``Stirred or Mixed``. We will do this in a series of encounters in which only the members are invited to participate. And if among our guests, someone would like to suggest what are the ingredients which make their very personal Martini unique and exclusive, we will be happy to pay homage to them and dedicate to them a special place. After all, emotions like these must be shared. Contact us to find out more about the Martini & Friends Association and find out about our upcoming events.
CONTACT US